How to register as an EOPORT user
To be able to subscribe to services provided on EOPORT, you need to register as a user.
You can start the registration process just click on this button
The landing page will allow you to either login to the EOPORT WebApp or register as a new user.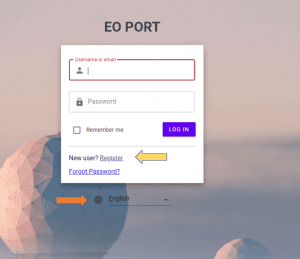 If required, you can switch the language to your preferred language. The default value is the language defined in your browser.
You can start the registration process by clicking on "Register"

Please fill out the registration form, by defining your username, providing first and last name and your email address and defining a password of your choice.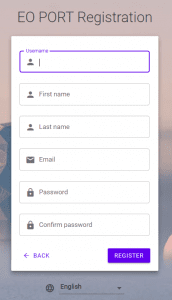 You will be sent an email from "eoport@geocento.com" to the address you provided. Please open and click on the link provided to finalize the initial registration process.
With this account you can already browse the detailed service catalog. To allow ordering of commercial services, you need to update your account profile by adding commercial details or assigning yourself to an already registered organization.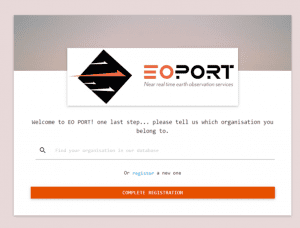 If you are not a member of a registered organization, you need to register the organization.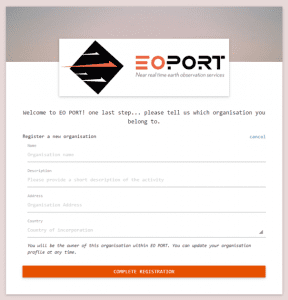 With "COMPLETE REGISTRATION" you submit the information recorded in the registration form.
You should get the following confirmation.