Living Planet Symposium 2022
EOPORT – a Near Real Time Exploitation Platform – was demonstrated by the EOPORT consortium during Living Planet Symposium in Bonn May 2022.
The KSAT led consortium demonstrated processing of Sentinel-1 data acquired in Tromsø, Norway processed within the EOPORT platform hosted on the Open Telecom Cloud in Germany, with almost "live" performance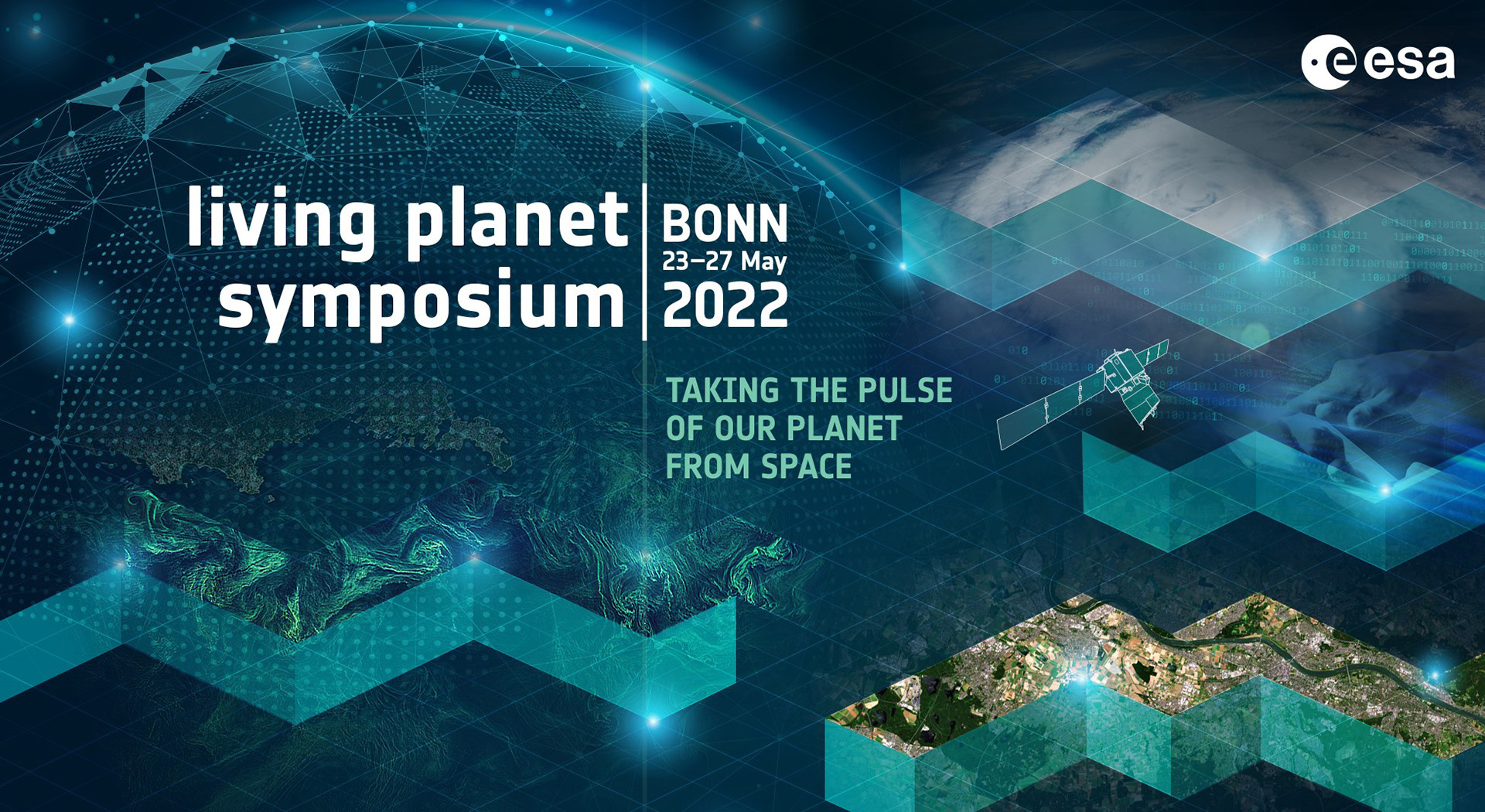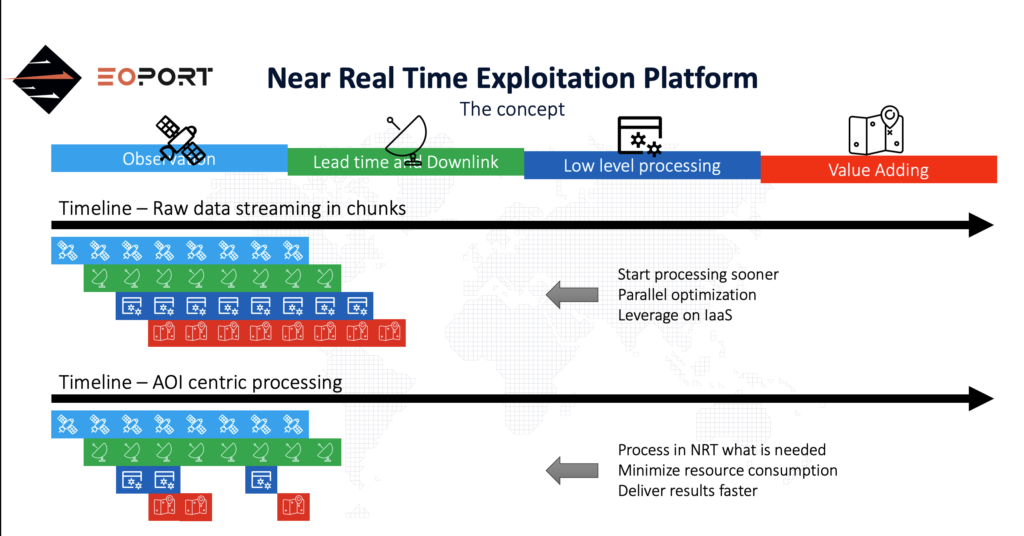 Optimizing EOPORT platform for Near Real Time performance
To achieve a Near Real Time performance on EOPORT data is sent from ground stations in small data chunks in parallel to data being transferred from the satellite to ground. Analysing the data as it arrived at the platform the orchestration engine discard data outside areas specified in active end-user subscriptions.
When data correlate with an AOI set by a service subscriber EOPORT activates the entire production chain and forward data through the processing pipeline.
With a pay-per-use model this saves resources, time and costs for all parties.
The EOPORT platform offer commercial service providers to on-board and monetize on value-adding.
Currently supporting Sentinel-1 and Suomi NPP satellite data the platform have on-boarded a set of services utilizing data access in NRT, enabling production and analytics within minutes from sensing time.
Proving performance in demonstration
Migrating data acquisition components from exiting MEOS™ real time solutions from KONGSBERG into EOPORT as services, the platform is able to ingest data from KSAT satellite station in Tromsø, start production on CADU formatted data, and pipe the data through a set of services.
Using data reconstruction, SAR Level1 processing, GeoTIFF conversion and KML output generation EOPORT is able to show Sentinel imagery in a 3D viewer within 90 seconds from sensing time.
The KSAT VESSEL DETECTION service leverage on the NRT-SAR output and can be activated to generate ship detection services to their customers.
Technical matters:
Business matters: Børge punsvik
boerge@spacetec.no