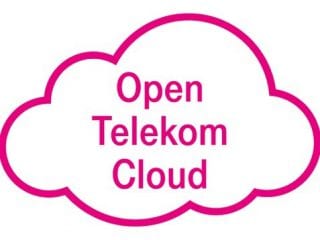 Cloud Infrastructure & Applications
The Open Telekom Cloud (OTC) is a public Cloud from Deutsche Telekom that is managed by T-Systems. The Cloud is built upon OpenStack to provide users with the ability to port workloads in and out of the cloud with no vendor lock-in. The services are produced at the data centers in Magdeburg and Biere, located around 25 km apart from one another. The two availability zones are connected by means of a low-latency, high-speed network. Since operation is carried out exclusively at German data centers, T-Systems as a German provider fulfils all relevant security requirements and regulations for operation of secure IT services. T-Systems holds comprehensive certifications validating the correct operation of the infrastructure platform, including ISO 27001 and ESARIS (Enterprise Security for Reliable ICT Services). Moreover cloud-specific certifications such as CSA STAR level 2 Gold, TÜV Trusted Cloud Service, ISO 27017 and 27018 have been obtained. The Trusted Cloud Initiative (launched by the German Federal Ministry of Economic Affairs and Energy) lists T-Systems as a Trusted Cloud Provider. Additional to that, the Open Telekom Cloud is also in line with the requirements of the Trusted Cloud Data Protection Profile (TCDP 1.0). This certificate attests that the necessary technical prerequisites are fulfilled to meet the European data protection requirements (DSGVO).
T-Systems
With a footprint in more than 20 countries, 37,900 employees, and external revenue of 6.8 billion euros (2019), T-Systems is one of the world's leading vendor independent providers of digital services headquartered in Europe.
T-Systems is partnering its customers as they address the digital transformation. The company offers integrated solutions for business customers. The Deutsche Telekom subsidiary offers one-stop shopping: from the secure operation of legacy systems and classical ICT services, the transition to cloud-based services (including international networks, tailored infrastructure, platforms and software) as well as new business models and innovation projects in the Internet of Things. T-Systems can provide all this thanks to its global reach in fixed-network and mobile communications, its highly secure data centers, a comprehensive cloud ecosystem built around standardized platforms and global partnerships, and the ability to offer top levels of security.
See the entire marketplace